MEET THE THERAPIST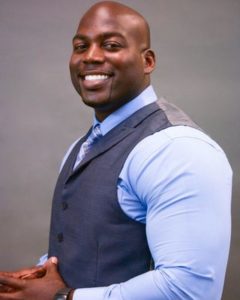 Pernell Bush, LCSW, CNP
Licensed Clinical Social Worker
(407) 906-0139
[email protected]
As a clinician I believe one can decide if an issue requires immediate action and change or if it can-or must-be accepted for what it is while they learn to make behavioral changes that can positively affect their situation. I work with my clients to start the healing process through their own self-talk, or the way they talk about traumatic events, problematic relationships, toxic behaviors, physical limitations or other issues. I work with my clients, as a team, to stop repeating thought patterns and behaviors that are contributing to negative, hurtful, and self-defeating issues.
I create a safe, nonjudgmental and understanding space for clients. My approach is eclectic- employing techniques from Acceptance-Commitment Therapy, Cognitive Behavioral, Person-Centered, and Strength-Based. There are valid alternatives to improve the way one thinks, and these include mindful behavior, attention to personal values, and commitment to action.
Pernell Bush and K.E.Y Counseling Solutions, LLC. strives to unlock their clients freedom through healing. We believe in active approach to therapy that helps individuals connect with themselves, understand their feelings and improve their negative, hurtful, or self-defeating behavior.