MEET THE THERAPIST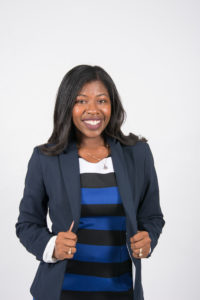 Dr. Treshonda Baucom, EdD, RMHCI
Registered Mental Health Counselor Intern
(407) 890-0929
tbaucom@keycounselingsolutions.com

If you open your child's behavior notebook what will you see? Colors indicating warnings and need for improvements? Perhaps, you receive notes home and phone calls from the school describing a pattern of behavior. You don't understand….you've tried everything and nothing seems to work. You feel alone and at your wits end. Your child complains about always being in trouble and not having any friends. You've seen how the behavior is affecting your child socially, academically, and emotionally.
I have had the opportunity to teach students with disabilities for the past 6 years. Helping students achieve academic, social, and emotional goals no matter the label: learning disabilities, Autism (ASD), ADHD, ADD.
You can't stand to see your child struggle emotionally, socially, and academically. You are worried that your child may be struggling with anxiety, depression, or bullying. As a parent, you want your child to be happy and succeed in all areas of life and not struggle. You're not alone. I'm here to help you! Call today to schedule your appointment.